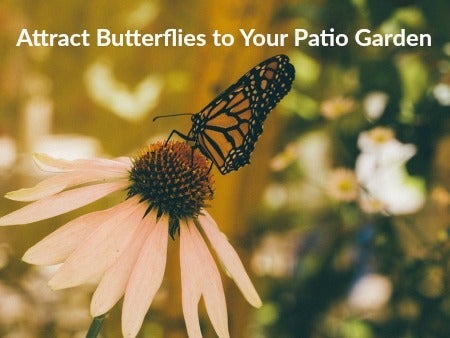 Butterflies like warmth and sun, but also a place to rest from rain and wind, making patio garden an ideal spot for these beautiful visitors!
The key is to plant closers of bright colours, and bold, pleasant fragrances that give a big 'welcome here!' sign to butterflies. Brighten up your outside space and attract some butterflies to your patio with these flowers and herbs!
Fennel

Lemon balm

Mint 

Marjoram 

Rosemary

Sage

Yarrow

Bright star

Golden rod 

Cone flower 

Cosmos

Verbena 

Lilac 

Aster

Bee balm
Violet

Wild blue lilac

Native rose

Butterfly bush

All of these plants can make a home in containers and planters -- if you need inspiration 
check out this post
!