Foreclosures in Vancouver, also known as court-ordered sales, offer distinct opportunities for homebuyers and real estate investors. 
The path to court for foreclosures in BC differs from the standard offer process buyers are used to. Let's take a closer look at the typical foreclosure path from list date to court date -- ignoring the legal kerfuffle leading up to sale (petition to the court, order nisi, an order of sale, and so on.).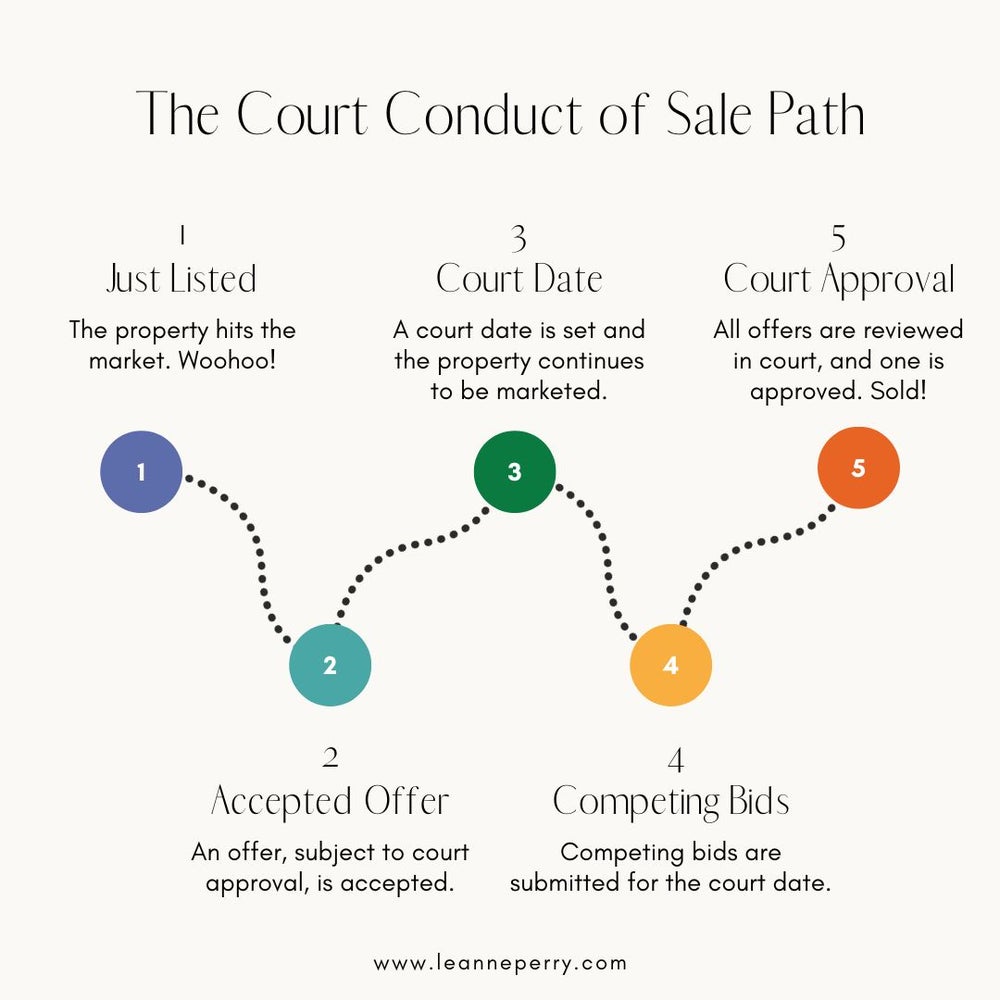 Once the lender has permission to sell and market the court ordered sale, a fair market list price is selected based on an appraisal (by an appraiser) and Comparative Market Analysis (by a local real estate agent). The bank hires a real estate agent to list the property on MLS, and showings can begin.

Initial offers are received by the listing agent and reviewed by the lender. The lender will accept an offer. This offer may have buyer subjects and will always be subject to court approval.

A court date is set once all buyer subjects are removed and a deposit is received. It is typically about a month wait or so for court. At this point, the accepted offer amount and court date will be public information. 

The listing agent continues to market and show the property to prospective buyers. There will likely be an opportunity to schedule inspections, appraisals, and other due diligence ahead of the court date during this time frame for interested buyers.
Other buyers can submit subject-free offers with proof of deposit for the court date. These offers are often submitted directly to the lender's lawyer according to current instructions.
In court, a judge or master will review all offers and approve the most appropriate bid for the court ordered sale. It is often the highest offer, although other factors apply. Completion and possession will be 10-30 days after court approval, depending on the occupancy of the residence.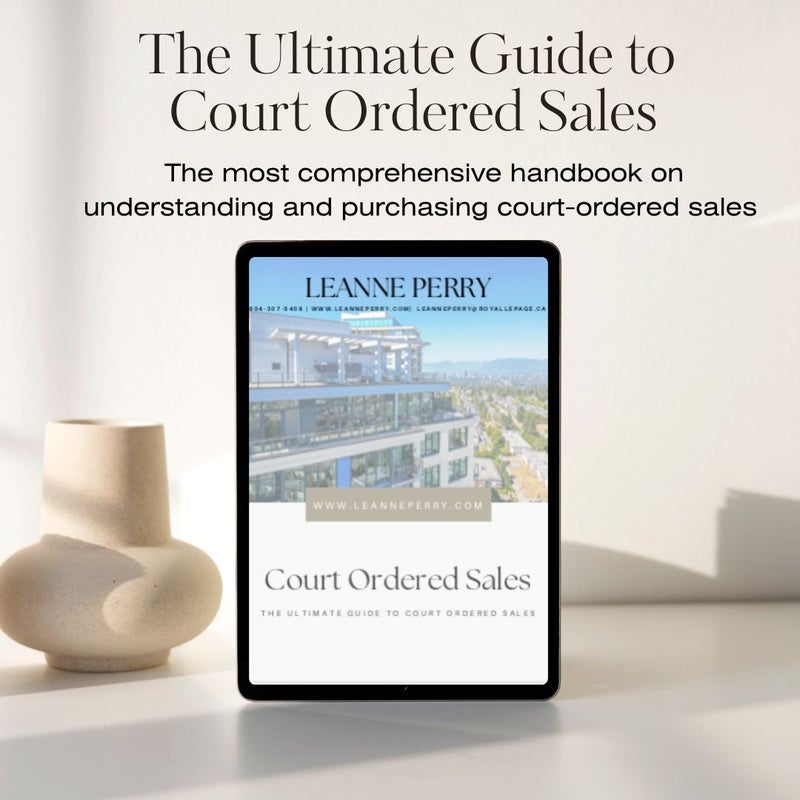 To navigate the unique process of buying foreclosure properties in BC and understand the intricacies of court-ordered sales, download my
FREE 
Guide to Foreclosures in BC
. Gain valuable insights and expert tips to make your journey in the Vancouver real estate market a success.